Jacci's Story
The following is a real-life account of GMB member Jacci Woodcock who has been diagnosed with terminal breast cancer and her on-going case.
"Back in June 2012, I knew something was wrong. I went to the doctors and I got diagnosed with terminal breast cancer. I didn't even take any days off until nearly a year later when I hit a wall of complete exhaustion."

"I visited my GP, he gave me a sick note for a couple of weeks and I sent this into work. At this point, it had never occurred to me that they wouldn't support me."
"When I returned to work, I asked to meet with HR. Over the course of the meeting she questioned my capability to do important aspects of my job, incorrectly claimed they had made adjustments for me and told me that the company had already been kind enough to pay my salary whilst I attended my hospital appointments. Finally, she told me that she had done a lot of research into the benefits I would be entitled to if I wasn't in work."
"For the first time, I began to feel anxious because I now understood that they were trying to get rid of me. I was upset but giving up was not an option. I thought this is not right, not fair and incredibly wrong! I feel strong and determined to use the time I have left to do my upmost to get the law changed to protect terminally ill people. People think the protection is there but I'm categorically saying it isn't!"
An Update From Jacci
I happily accept my fate, but I am not happy that other workers who don't have my vision, tenacity & strength suffer at the hands of unscrupulous employers.
Below are my supportive family who are both proud and sad that I feel it necessary to spend the last part of my journey in this life to right a wrong. They understand that I feel passionate that the present law is not protecting terminally ill employees and that I am determined that this must change.
If this has not been achieved before my death, then my daughter, Jaime will step in and take my place as my voice…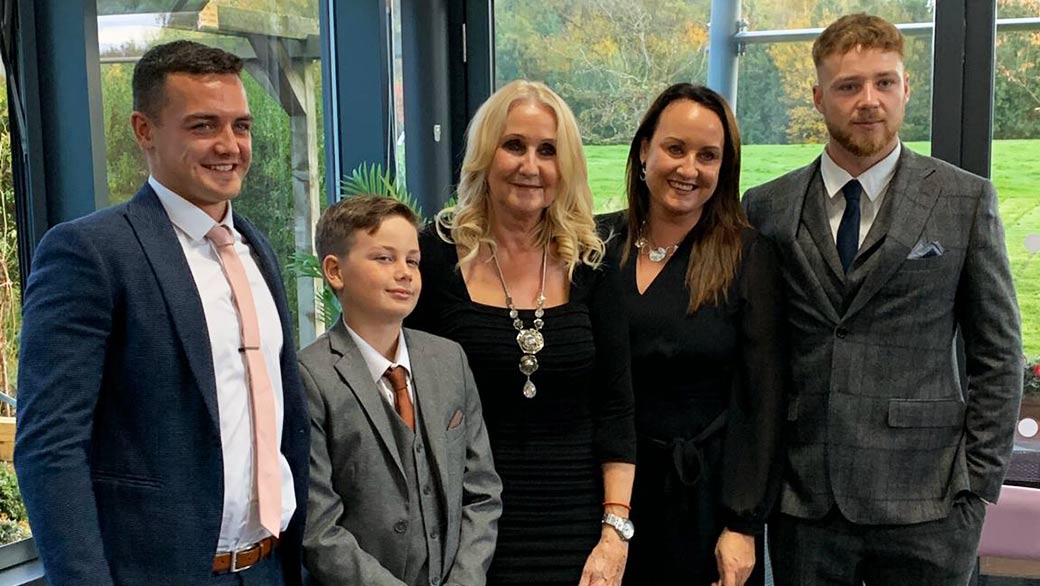 My daughter, me and my three Grandsons (from left to rigth); Harrison (21), Rees (12), Me, Jaime (42) and lastly Leighton (22)!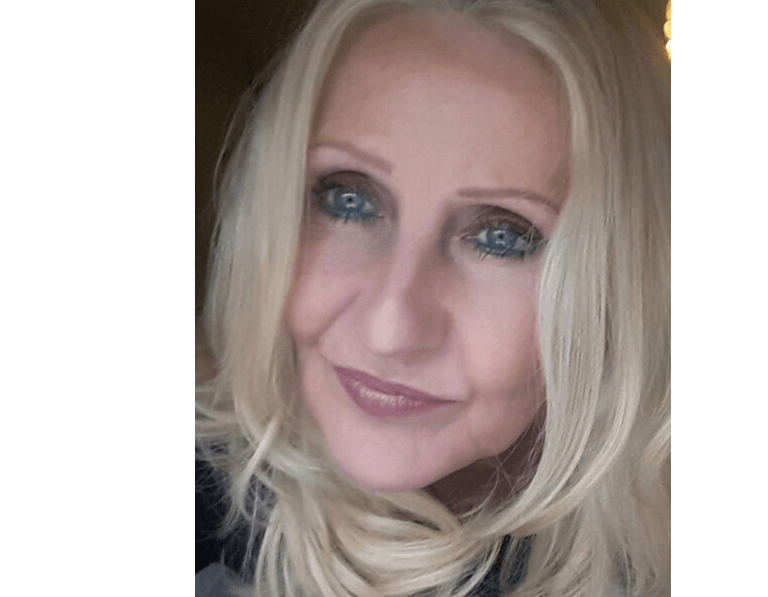 Jacci Honoured with an Appointed MBE
Jacci has been appointed MBE in the Queen's Birthday Honours 2019 and hopes receiving the honour will help her bid to change the law.
Jacci said it feels "a little bit surreal" to be appointed an MBE and when she received the letter informing her of the honour, she initially thought it was a joke! She was presented with her MBE at the local Treetops Hospice by Lord Lieutenant William Tucker, who represents the Queen for Derbyshire.
Videos