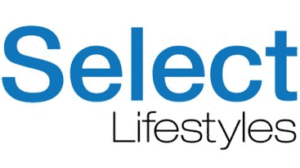 Select Lifestyles join the 'Dying to Work' charter and give their 325 employees the freedom of decision.
Select Lifestyles are a provider of empowering services that help promote the independence and equality for vulnerable people.
The idea behind joining the 'Dying to Work' charter was to extend their core company values of giving people control over their own lives through to their very own workforce.
Signing the charter helped raise company-wide awareness and knowledge of what would happen in such unfortunate circumstances, if a member of the team was to be diagnosed with a terminal illness.
The staff now have the comfort and knowledge that a firm and recognised support system is already in place, set out to help them through their time of extreme distress, no matter what steps they decide to take going forward.
'Dying to Work' is a voluntary charter set up by the TUC. They are an organisation that relentlessly campaign to improve workers' rights throughout the UK by introducing various schemes and petitioning for amendments in outdated legislation, with the hope that one day, every single employee will be treated fairly within their places of work.
In situations where an employee finds themselves to have been treated unfairly by their employers, the TUC are there to provide them with support and guidance on their rights and offer helpful advice wherever possible.
The reason this charter has been set up is that the TUC have found that in some instances, employers have found to have used an existing loophole in the law where unfortunately they have been able to dismiss staff that are diagnosed with a terminal illness.
They have been raising awareness of this incredibly insensitive and undoubtably outdated loophole that exists in the UK employment law, in hope with the eventuality that there will be enough support and recognition by the cause to get a new legislation passed to replace what is currently in place. Their aim is to spread this right to a decision to work through to every employee, and not just offer this security for those who have signed and support the charter.
Select Lifestyles have joined a number of organisations that are already showing their support for greater protection for terminally ill workers from potentially heartless employers.
Joining the voluntary charter brings added reassurance for all the Select Lifestyles employees and reinforces the fact that they still have the choice of how they wish to spend their final months, and losing their job is not going to an unnecessarily added worry for them.
Select Lifestyles have voluntarily made this courteous commitment to all their 325 members of staff that comprise the organisation and have showed their dedication through the public signing ceremony that took place at Select House, their Head Office on Monday 10th December 2018 (Pictured).
This ceremony saw the Head Office team welcome one of the 'Dying to Work' Charter Representatives into Select House, where the guest delivered a short speech to the gathering crowds, outlining the aims and goals of the charter and what it means to be part of such a campaign.
Now, thanks to the TUC's devotion, there are over 1 million employees that are protected by this voluntary 'Dying to Work' charter, not only down to the continuous campaigning but also due to the support shown by many other companies like Select Lifestyles that reached out and joined the charter.
People working at Select Lifestyles that are diagnosed with a terminal illness can now have the freedom of the decision to stay at work should they wish to. Whether they want to remain in work for a helpful and needed distraction, or due to financial security, they now hold the full power of choice.
Les Trumpeter, the Director of Select Lifestyles said: "There's no question that here, at Select Lifestyles, we wouldn't already provide such support to each of our employees should they ever find themselves in such a devastating situation. Joining the Charter has however helped us highlight our devotion company-wide, and all of our employees have a much deeper understanding into the cause. We will always provide all our staff with the support, security and advice, regardless of the circumstances or situations they may find themselves in."